Umrah organizers should disseminate meningitis vaccination information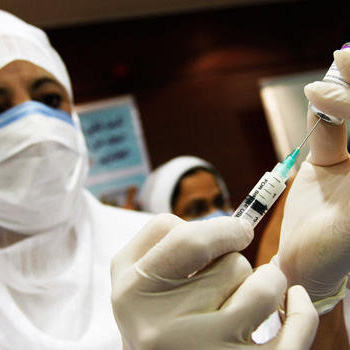 Jakarta (ANTARA) – The Ministry of Religious Affairs called on the association of Umrah organizers (PPIU) to publicize the newest policy on meningitis vaccination to prospective Umrah pilgrims.
Director General of Hajj and Umrah at the ministry, Hilman Latief, affirmed that meningitis vaccination is no longer a requirement for people to partake in the Umrah pilgrimage, albeit it is still mandatory for Hajj pilgrims.
"Meningitis vaccination is no longer a departure requirement to Saudi Arabia for Umrah pilgrims. Meningitis vaccine is only mandatory for Hajj pilgrims," he noted here on Tuesday.
The government has issued the Circular of Secretary General of the Health Ministry regarding Meningitis Vaccination Implementation for Hajj and Umrah pilgrims, dated November 11, 2022.
Earlier, Saudi Arabia's aviation authority, or General Authority of Civil Aviation (GACA), also issued a similar circular, dated November 9, 2022. However, the Ministry of Health's circular still requires pilgrims with comorbidities to get vaccinated against meningitis.
Thus, Umrah organizers are urged to educate prospective pilgrims about the need for meningitis vaccination, especially for pilgrims with comorbidities.
According to Latief, based on the results of discussions with several congregations and Umrah organizers, they, in fact, have no objections to the meningitis vaccination requirement. However, they called for the vaccine to be easily accessible and the cost to also be affordable.
"Prospective pilgrims having a medical history with certain diseases (comorbidities) are still advised to get meningitis vaccinations and other vaccinations according to the stipulated provisions," he remarked.
Umrah organizers, who earlier received the fee for meningitis vaccination from their prospective pilgrims, are urged to return the fee if the prospective pilgrims decide to not get the meningitis vaccine.
Earlier, head of the Health Ministry's communication and public services bureau, Siti Nadia Tarmizi, reported that the current stocks of meningitis vaccine reached 250 thousand doses.
"Some 150 thousand doses had been distributed to regions, while the rest remain with the central government," she remarked.